We are specialized in producing professional and home theatre screens.
We also manufacture projection screens on size on the whole range of our products.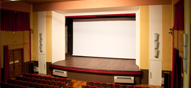 Profesional
Suitable for Business and Professional purposes. They are manufactured either with frontal or with rear projection cloths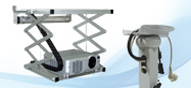 Accessories
A complete range of accessories for screens and projectors is available.
Very good quality products with competitive price.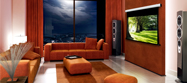 Home Theatre
Suitable for Home Cinema purposes.
High standard quality products and wide range of projection cloths that can be chosen.